NARSOL is proud to offer the Digest as the oldest regularly published journal focused on the expansion of sex offender registries in the United States and the individuals who are entangled in it. Started as an on-line newsletter in 2007, today's Digest has grown up in every way. NARSOL now publishes four editions of the Digest that circulate bi-monthly. The print edition is supported by hundreds of paid subscribers, many of whom are incarcerated for sexually-based offenses. Our membership e-edition is published in the form of a preview to the online flipbook and is sent to members, donors, and supporters of our advocacy work. The full online flipbook is available to everyone through the Digest archives and is typically posted a week or two after the print edition has shipped. Finally, through the Federal Corrlinks program, currently many hundreds of federal prisoners receive a text-only e-edition. That number continues to grow monthly.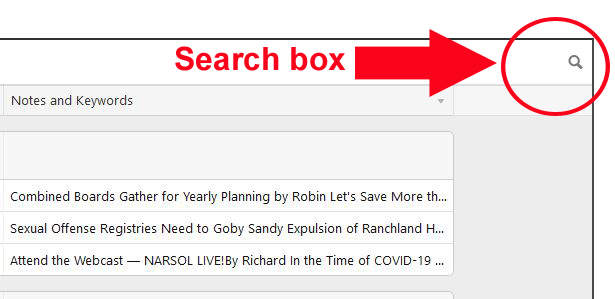 This is a searchable listing of NARSOL Digest issues from 2016 to the present. To search for a particular announcement, topic, headline, or author simply use the magifying glass icon in the upper right corner of the table below.
Subscribe online to recieve the printed edition or gift a subscription to someone. Print a subscription form if you'd prefer to subscribe via mail.